How to Organise Your Kitchen Cabinets
So, we have already discussed how to declutter your kitchen cabinets previously here, but today we will be discussing how to organise the contents within them. Ensuring you know where your appliances and utensils are, will help you figure out the ergonomics in your kitchen.
Declutter your kitchen
As mentioned earlier on, we have previously compiled a list of things you should remove when decluttering your kitchen cabinets. These tasks involve donating unused mugs, platters and dishes, random pots and pans, as well as removing novelty or small appliances you no longer have a use for and food containers with a missing lid or are stained/cracked. If you would like to read more in-depth about how to declutter your kitchen, follow this link.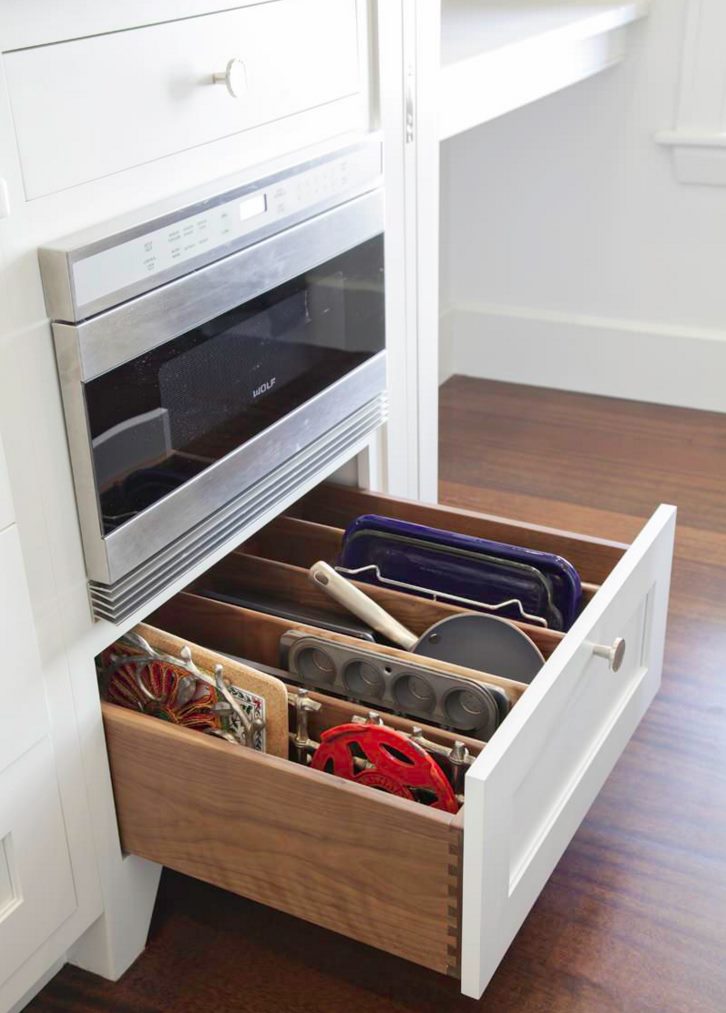 Zone your kitchen
Where you have your stove, ensure the cabinets closest to the area hold all the cookware, such as pots and pans you would require. Within these cabinets, you will also need to think about how often you use a particular pot. If you know you only use this pot for roasts, and you don't like making roasts, you will probably put that at the back of the cabinets as you won't be reaching for it that often. You would most likely leave your kettle on the surface closest to the entry of the kitchen, as you probably don't want your kids to be wandering past the cooking zone just to grab a glass of water.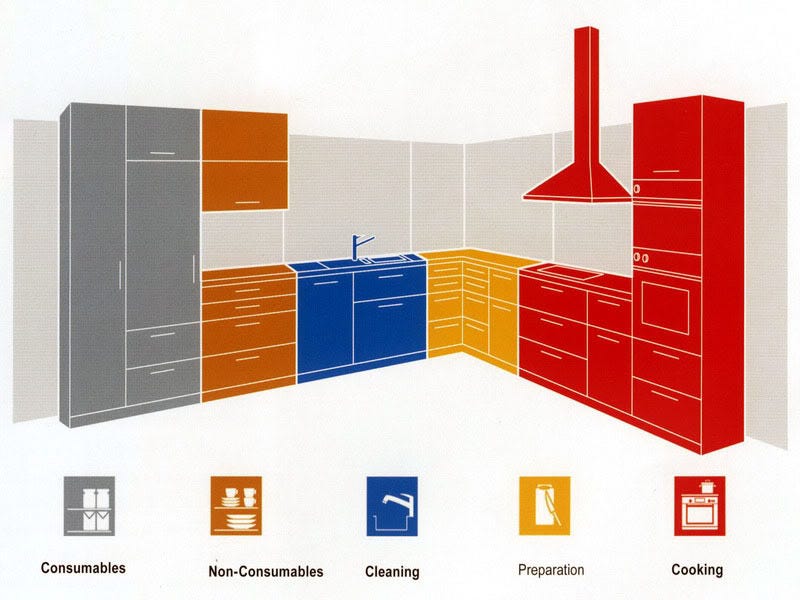 Utilise organisers for your drawers and space
Once you have narrowed down your selection of utensils you want to keep, purchase a compartmentalised organiser, so instead of having all your spoons, forks, knives etc in one drawer, have them separated in their own space in the drawer to ensure you are not digging through all the utensils to get a fork. You can also buy organisers for your cabinets to hold similar things together. Instead of sifting through the box of miscellaneous tea bag flavours to get your English Breakfast, separate them by flavours in a compartmentalised storage container. These small changes can make your life just that little bit easier.
(Source: Champion Lakes Gallery)
Zone your pantry
Categorise the contents of your pantry by type of meal. An example of this would be to have all your breakfast foods on one side of the shelf and perhaps have all your snacks on the other. This is to reduce the amount of time having to search for what is available to eat when you are in a rush to leave home in the morning. It also ensures that you don't have a random breakfast cereal tucked away in the corner of your pantry, getting closer to the expiry date. This is a great organising tip and definitely helps when going for your weekly grocery shop as you will easily know what you need to purchase more of.
If you are looking to upgrade your cabinetry or install a stone benchtop, look no further! Talk to one of our talented interior designers at 9234 3000 or send through an email with your plans to sales@charactergroup.com.au to get in touch today!