What Should I Look For in a Cabinet Maker?
Are you looking to replace your cabinets or want to install a kitchen island? Some cabinet makers only specialise in one aspect of the trade while some do it all. There is a number of companies and trade professionals to select from, in this industry, so it is up to you to pick one that can do what YOU want.
Depending on whether you are after a basic flat pack kitchen or custom built cabinets that flow cohesively with the rest of your home, the answer to this will determine what companies you will consider. Character Cabinets, located in Perth but services all of the Perth metro area and regional WA, is a one-stop shop for cabinetry for more than 25 years. Proudly established in 1993 with our sister company, Stone with Character, the two brands enable us to design and manufacture customised designs to help you achieve the dream space you have always wanted. Here at Character Cabinets, no job is too big or too small. Enquire today to find out more.
Here we have compiled a list of what you should look for when choosing a cabinet maker:
1. Google their website and social media to find some information about the company

Find out how long they have been in the business, what they specialise in, suppliers they use, any FAQ listed and any warranties. Click here to visit our "About Us" page.
2. Ensure you check photos of their work
A good cabinet maker should have plenty of photos to showcase their work to potential clients. You don't want to go to a cabinet maker that cannot provide photographic proof of projects they have completed. Check out our project galleries for inspiration.
3.  Request references or testimonials

A good cabinet maker should have no issue with providing references of happy customers. They should also be able to answer any question you may have, in regards to the process, company and the products offered.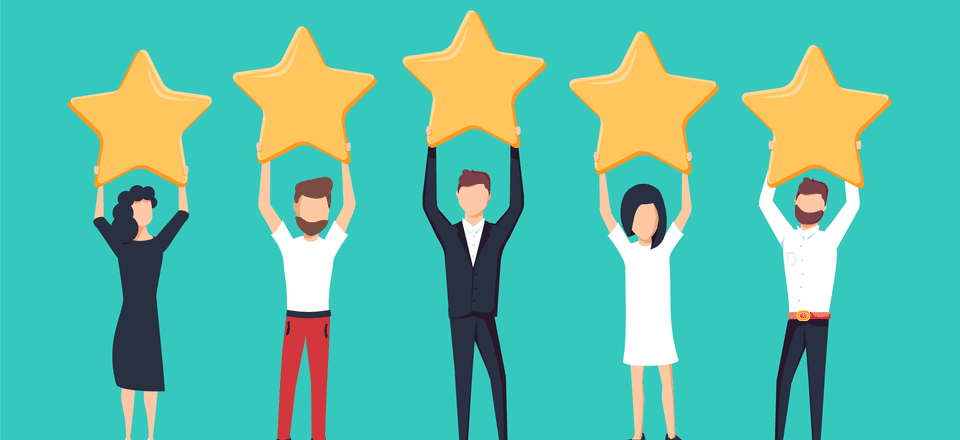 (Image source: Elegant Themes)
4. Visit their showroom
A good cabinet maker will usually have a showroom for clients to come in, take a look and have a feel for the quality. Their showroom should display an array of cabinets, designs, products, brands that are available for selection.
(Click here to view more images of our showroom located in Armadale)
5. Request a factory tour if they allow for it

Some cabinet makers allow factory tours if they are booked in advance. Have a look inside their facilities - is it kept clean? Are they using the correct tools and equipment? Do the finished projects look well made and sturdy?
Ask questions - and lots of it! There is no such thing as too much information. (Give us a call at 9234 3000 to organise time with one of our proud team members).
6. Ask your family and friends for referrals
Do you have a family member or a friend that just got work done in their home? A kitchen renovation or maybe a new set of upper cabinets? Ask them whether they would go back to the same cabinet maker for future work or if they wished they picked another cabinet maker. Ask them why they picked the cabinet maker they did, over the competition.
At Character Cabinets, we have over 25 years of experience in the WA Housing and renovation scene. We offer award-winning designs coupled with high-quality service and aftercare. Offering the best value for money and in-house custom design specialist, we can help turn your dream home into a reality! Contact us here to get started!